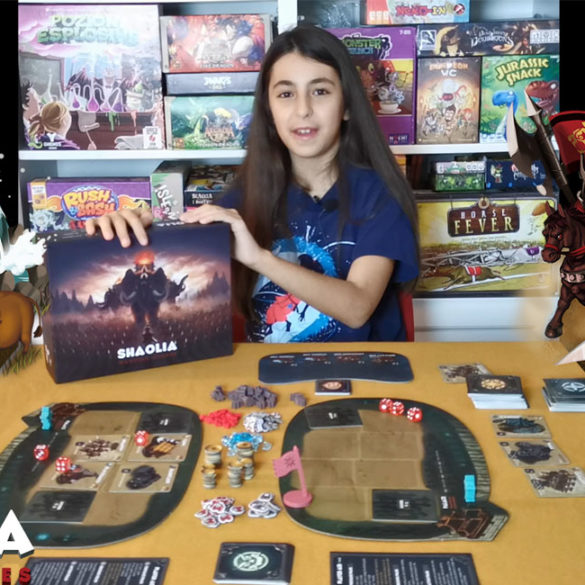 In the Shaolia: Warring States board game, two fronts collide to decide who will become emperor of the exotic lands of Shaolia. Quick to explain and play. The almost total lack of text and color choices also make it playable from 8 years upwards!
Super Fantasy Brawl is the new Kickstarter of Mythic Games, that has already given us a real trasure like Joan of Arc. With a very convenient bundle of 49 dollars we can immediately start playing up to four players, being able to choose from as many as 12 different Champions!
Gaia recensisce in anteprima il nuovo gioco da tavolo del Ludus Magnus Studio, Dungeonology: The Expedition! Rocca Civetta ospita la cattedra di Dungeonologia, che si occupa dello studio degli ambienti e dell'organizzazione di culture diverse, specialmente le più atipiche e strane! Sarai tu il prossimo professore?!